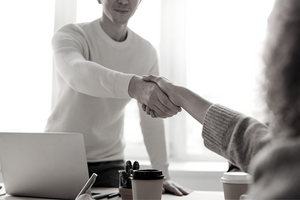 If you are new to the recruiting and interviewing process, this small series is a great starter curriculum.  The content covers topics such as:  defining the hiring need, sources for recruiting talent, pre-employment tools, interviewing questions, the selection and offer process.  There are job aids with this curriculum that the learner can save and keep for future reference. 
The courses in the bundle include:
Introduction to Recruiting and Hiring
Assessment, Interviewing and Selection
*Login credentials will be sent to the student email address provided at checkout by the following business day. Curriculum purchase grants 4-month access per individual.