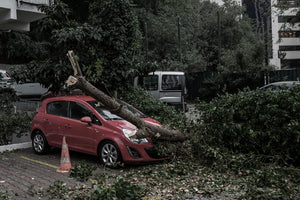 This bundle includes three courses: 
1. Underwriting and Potential Catastrophes: A review of critical catastrophes that impact the personal lines insurance customer, including Earthquake, Hurricane, Flood and Wildfires. This course includes the definition of each catastrophe type, a brief review of underwriting and risk prevention recommendations.
2. Introduction to Excess and Surplus Lines Insurance: In this module, you will gain a basic understanding of the Excess and Surplus Lines Market. Upon completion, you will be able to define what E&S is along with key terms, the structure and regulation. You will be able to explain the impact of the market cycle on the E&S insurance market. Plus, you will be able identify the types of personal insurance risks that might be insured in the E&S insurance market segment. 
3. Admitted Versus Non-Admitted Products and Services: In this course, you will differentiate between admitted and non-admitted products and will be able to describe features, benefits, regulations, and products and services.
*Login credentials will be sent to the student email address provided at checkout by the following business day. Curriculum purchase grants 4-month access per individual.