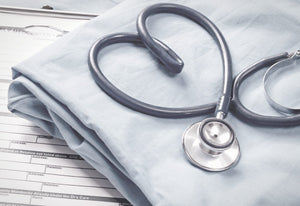 The courses in this bundle include:
Healthcare and Group Benefits Plans:  This course is the perfect first step to understanding healthcare in the US today.  The learner will be able to describe why employers offer medical plans and types of healthcare coverage.


Medical Plans and Concepts:  Take a deeper dive into the different types of medical plans.  The learner will be able to describe the nuances of the various plans:  HMO, PPO, EPO, POS, Indemnity Plan and HDHP. 

Affordable Care Act: The Affordable Care Act (ACA) was signed into law in March 2010. All employee benefits team members need to have a basic understanding of what the ACA is and why it was created. Building a foundational knowledge of ACA will help you guide your clients to how it works, compliance requirements and how it needs to be communicated to employees.

Understanding Plan Documents: This course is focused on Employee Benefits Plan Documents.  There are requirements for employers to disclose plan information to employees.  This is part of ERISA compliance, and there are guidelines that are well-defined.  Upon completion of this course, you will be able to describe what a written plan document is and how this differs from a summary plan description.  You will be able to identify how an employer needs to comply with the distribution of plan information to employees.  You will be able to access the Department of Labor website where all the Reporting and Disclosure Guide for Employee Benefit Plans is located.

Flexible Spending Accounts: Upon completion of this course, you will be able to understand what a section 125 plan is, explain what a flexible spending account is, the legal requirements, the types of FSAs and reimbursements, how it integrates into the overall health plan and compliance requirements.

Employee Benefits: Health Savings Account: Upon completion of this course, you will be able to identify how a Health Savings Account or also known as an HSA can provide financial support to individuals who have a high deductible health plan.  A health savings account (HSA) is a benefits plan designed to allow employees to set aside pre-tax dollars to pay for eligible medical expenses such as co-pays, deductibles and other out of pocket medical expenses.

Health Reimbursement Arrangements: Upon completion of this course, you will be able to explain what a health reimbursement account or HRA is, the types of HRAs and reimbursements, and the legal requirements.
 Tax Advantage Plans: In this course, we will be comparing the three main tax advantaged accounts used to give participants a means for saving taxes on medical expenses – Those three are: Health Savings Accounts, Flexible Spending Accounts and Health Reimbursement Accounts. We will start with a general review of each account and then dive into how each important account feature compares to each other. 
Prescription Drug Plans: In this course, you will gain foundational knowledge of prescription drug plans and how they work. You will be able to describe various terms such as generic drugs, formulary drugs, the role of the pharmacy benefit manager and how prescription coverage works with Medicare. 
Group Healthcare Funding and Concepts: Due to the rising costs of healthcare, many employers, small and large, seek ways to reduce or manage their overhead. In this course, you will gain the foundational knowledge of Group Health Care Funding Concepts.
Employee Benefits: Wellness and Disease Management: Upon completion of this course, you will be able to define the purpose of a Wellness Program and a Disease Management program along with the components in each program. Being able to discuss the advantages of Wellness Programs will help you when working with clients. Your clients may ask you to help implement a Wellness Program by walking them through the steps and elements or they may ask you to evaluate their existing program's effectiveness. Companies are always seeking ways to offer their employees benefits that are current and competitive with other employers.
Overview of Medicare and Medicaid: Upon completion, you will be able to explain the fours parts of Medicare and what Medicare Advantage is. You will be able to describe how Medicare and private insurance varies. You will also be able to describe Medicaid and who is eligible.
*Login credentials will be sent to the student email address provided at checkout by the following business day. Curriculum purchase grants 4-month access per individual.