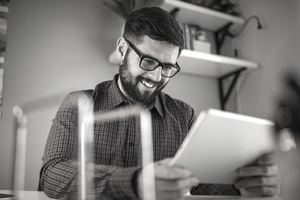 The IIAW Commercial Onboarding Curriculum is designed to provide comprehensive overviews of Property, CGL, Workers Compensation, Commercial Auto and Businessowners coverages plus four courses on effective client communication skills for the insurance industry.
The courses in this bundle include:
Introduction to Insurance
Introduction to Property and Casualty Insurance
Introduction to Insurance Distribution Channels
Introduction to Risk Transfer and Policy Design
Property Core Principles
Property Coverage
Property Limits
Introduction to Business Income
Introduction to Property Rating
CGL Core Principles
CGL Coverages
CGL Exclusions
Introduction to Additional Insured
Workers Comp Core Principles
Workers Comp Coverages
Workers Comp Classifications
Business Auto Coverages
Business Auto Declarations, Classifications and Rating
*New* Overview of Certificates of Insurance
Introduction to BOP Property Coverages
Introduction to BOP Liability Coverages
Introduction to Errors & Omissions
Errors & Omissions – What Can You Do?
Customer Management – Anticipating Needs
Customer Management – Balancing Priorities
*Login credentials will be sent to the student email address provided at checkout by the following business day. Curriculum purchase grants 4-month access per individual.