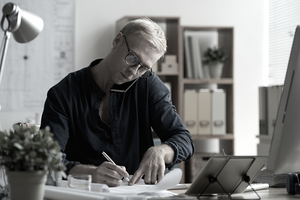 Today's demanding clients require the account management team to anticipate client needs, adapt communication style, balance priorities and manage conflict. This course bundle includes modules to introduce communication styles and how to create a positive impression. It also includes courses on Agency Errors and Omissions best practices.
The courses in this bundle include:
Introduction to Errors and Omissions
Errors and Omissions: What Can You Do?
Customer Management: Anticipating Needs
Customer Management: Balancing Priorities
Introduction to Relationship Management
Building Trust and Managing Conflict
*Login credentials will be sent to the student email address provided at checkout by the following business day. Curriculum purchase grants 4-month access per individual.