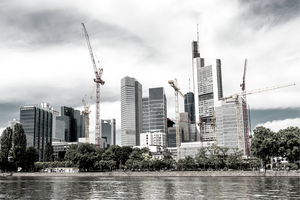 St. John's University's Tobin School, Maurice R. Greenberg Center for Executive Education is pleased to offer this 'Introduction to Excess and Surplus Lines Insurance' online learning course. The course, developed and narrated by the Center's faculty resources, encompasses 2+ hours of expert instruction and seven (7) chapter segments, as follows:
Overview of the Excess & Surplus Lines Market
Impact of the Insurance Market Cycle on the E&S Market
Key Factors of U.S. E&S Laws
Categories of Risks Insured in the E&S Market
Components of E&S Lines Insurance Services
Common Coverages Provided in the E&S Lines Market
Products that Compete with E&S Lines Products
Credit for authorship of this course belongs to two longtime supporters of The Tobin Center for Executive Education at St. John's: Mike Hubbel and James Fazio.

In addition to his role at St. John's, Mike is Associate Professor in the Department of Risk, Insurance and Healthcare Management at The Fox School of Business at Temple University. Mike is also Professor Emeritus at Olivet College.

James (Jim) Fazio has taught many courses for The Center for Executive Education at St. John's. Presently, Jim is adjunct Professor of Insurance/Finance and Management at St. Francis College. Jim recently completed a Senior Contract Analyst position at Guy Carpenter, where he was Vice President.

Thanks also to The Tobin Center's online development partner, New Level Partners. Without the help of founders Bill Harwood and Nancy Langton, this course exploring Excess & Surplus Lines Insurance would not have been possible.