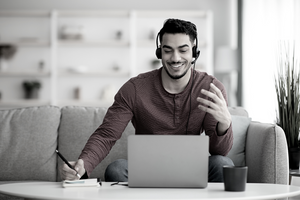 If you are facilitating a virtual training session, this series provides the foundational elements.  There are three courses in the curriculum:  Preparation, Facilitation and Trainer and Learner Challenges.  The content includes various learning principles and practical steps for leading virtual training. The total learning time for the series is 75-90 minutes with full narration and job aids.
The courses in this bundle include:
Trainer's Bootcamp Course 1: Preparation
Trainer's Bootcamp Course 2: Facilitation
Trainer's Bootcamp Course 3: Trainer and Leader Challenges
*Login credentials will be sent to the student email address provided at checkout by the following business day. Curriculum purchase grants 4-month access per individual.