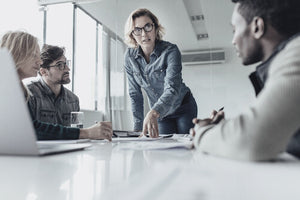 This bundle is for service team members aiming to acquire new skills to enable greater contributions.  Stretch your skills to negotiate deals, manage projects, and lead meetings effectively.
The courses in this bundle include: 
Introduction to Negotiation Skills
Negotiation Steps and Building Credibility
Powerful and Persuasive Communication Skills
Successful Project Management
Gaining Stakeholder Buy-In
Leading Productive Meetings
*Login credentials will be sent to the student email address provided at checkout by the following business day. Curriculum purchase grants 4-month access per individual.